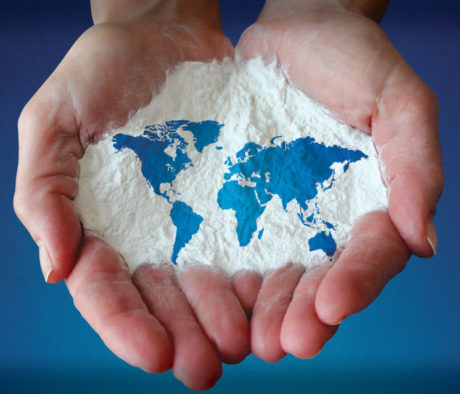 About Virchow
Virchow Group comprises of six independent active pharmaceutical ingredient (API), one
bio-pharmaceutical and two drug intermediate companies. All these companies function
independently with their own management structures.
Incorporated in 1981, the flagship company of the group, Virchow Laboratories Limited is
today the largest producer of Sulfamethoxazole in the world.  In fact, Virchow Group services
more than 80% of the worldwide Sulfamethoxazole requirement. Other group companies are
world leading manufacturers of Cephalosporin's, Tramadol and various other
APIs and bio-pharmaceutical Finished Dosage Forms (FDF's). Virchow also undertakes
custom synthesis and manufacture of drug intermediates and bulk chemicals.
Our Management
Managing Director (Commercial)
Dr. N. Venkata Reddy is a medical doctor and passed his MBBS from Andhra University in 1968. After a few years of medical practice, he started Virchow Laboratories Limited along with Mr. Narayana Reddy in 1983.
Managing Director (Technical)
Mr. M. Narayana Reddy is a post graduate in Organic Chemistry from Sri Venkateswara University in 1976. After having an experience of about 7 years in R&D and production in a couple of bulk drug units, he started Virchow Laboratories Limited in 1983.
Director
Mr. Prasanth Nandigala completed his B. Tech in Chemical Engineering from Indian Institute of Technology, Mumbai and MS in Chemical Engineering from Iowa State University, Ames, Iowa, USA. He later did his MBA in Finance from Indiana University, Bloomington, USA .
Director
Mr. Maha Vishnu Mundla is a graduate in Chemical Engineering, and has done his Masters in Business Administration from USA with specialization in finance and marketing. He is looking after Virchow Group's new business development, marketing and strategy.